It seemed that the mobile market is a battle of fruits. We have Apple and Blackberry. Apple is considered a trend setter especially when iPhone 5 was launched. A lot of covers, cases and enhancements with different styles and designs began to invade the phone industry. However, Apple isn't just the phone worthy of keeping safe and protected because your Blackberry needs it too. Before we go for cases you can have, let's see what really a blackberry phone is.
Blackberry is a smartphone manufactured by a Canadian company Research In Motion (RIM). It is an excellent device for professionals and business people because of its e-mail handling capacity. It is a business-centric device with lots of phone series model such as Bold, Torch, Curve, Pearl and the recent one Q10 series.
The Blackberry Q10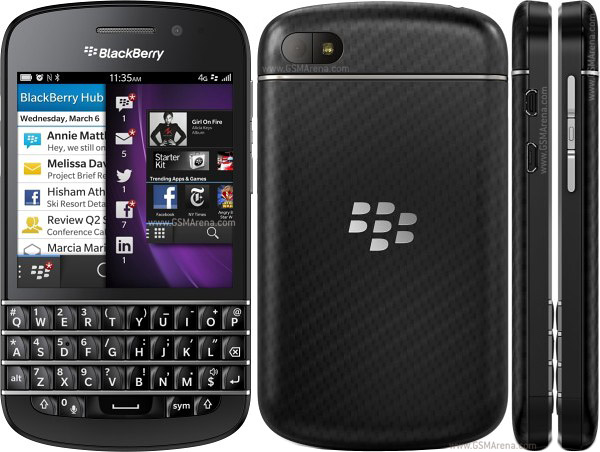 The handset is a neoclassic blackberry. It has a clutchable shape and exquisite glass weave materials. It has lots of functions such as Universal Search function, Type and Go, etc. It offers a 720x720 pixels resolution. Specifications also include 3.1 inch display, 1.5 GHz SnapDragon Dual Core processor, 2GB RAM and 8MP Camera. The handset seemed to be very appealing, yet how can you make your blackberry stand out against Apple iPhones, Samsung Galaxy, and Nokia Lumia 920? Check for the following Blackberry Q10 Cases.
Incipio Feather Ultralight Hard Case
It is made of hard shell polycarbonate material that will allow slight flex with rigid structure. With its high density plextonium frame, ultra strong polymer and soft touch matte finish, it is ideal for BlackBerry Q10 user who wants to have a first-class protection. The case is less than 1mm thinner. Certainly it doesn't add bulk to your phone.
Blackberry Soft Shell Case
The sleek design of this case makes it appealing to blackberry phone users. It's light and doesn't add bulk yet it protects the handset from drops and scratches. Using the case will still give you access to camera, screen, ports, volume keys and other buttons. It is easy to install and remove.
Blackberry Flip Shell Case
It protects your phone 360 degrees. It is made of genuine leather with amazing protection capabilities because of its handy dual angle stand. The case's front flips down to expose the screen of the handset. You can still be notified when someone sent a message because the notification light is visible through the front flap.
Blackberry Leather Pocket Pouch
It is handcrafted with genuine leather and designed with a soft inner lining. It will protect the handset from scratch and bumps. It recognizes preferences as well as settings in the phone. The most important feature is its capacity to prolong battery life of the device.
Blackberry HardShell Case
Its features include Ultra Thin Engineered Protection while providing full access to charging port and audio jack. It gives a formal but stylish look along with protection against environmental hazards.
Using a blackberry phone makes you look chic but professional. You just have to pair it with cases that enhance and protect its appearance at the same time.